Site Under Construction.
Please be aware that all information on this site is subject to change.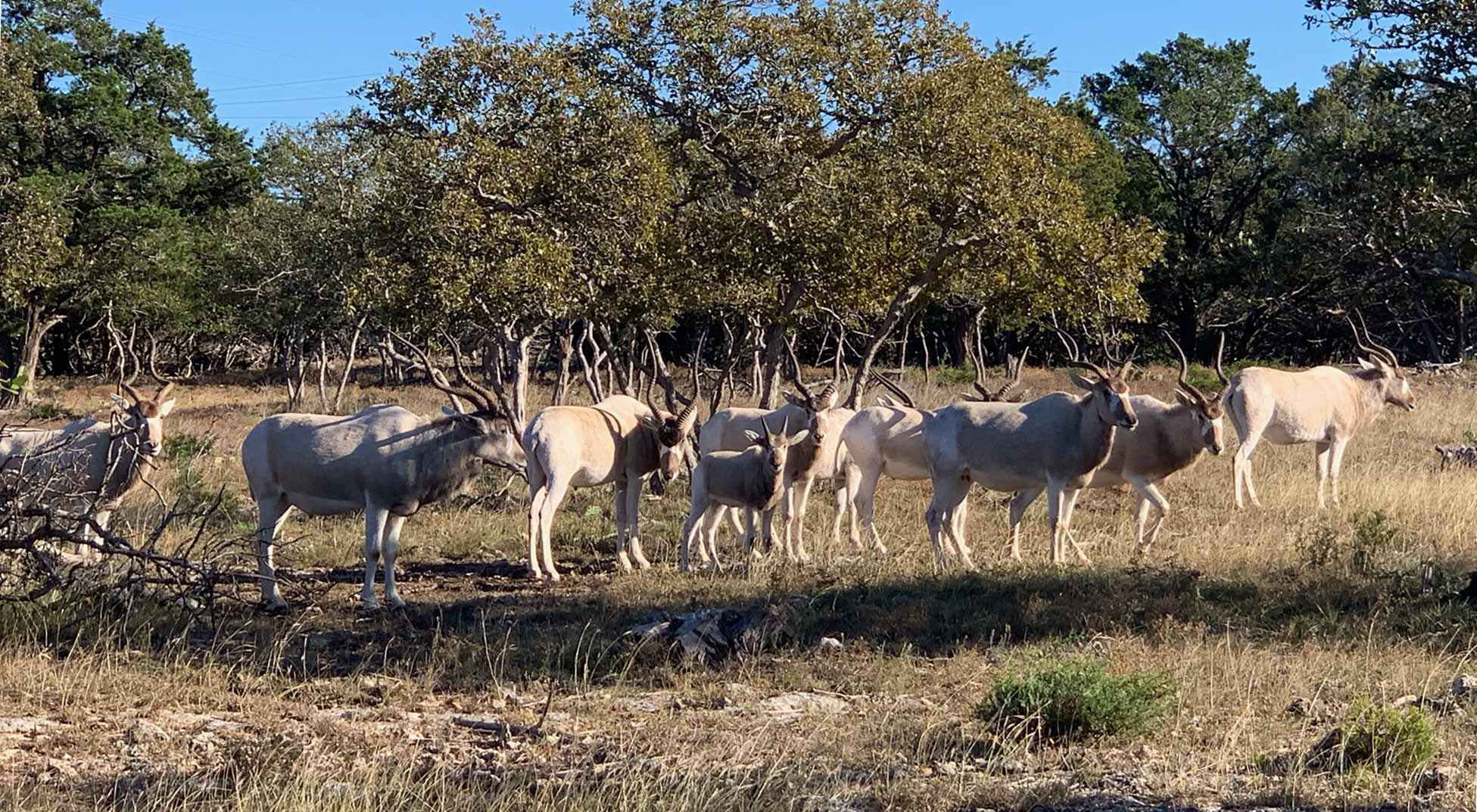 WELCOME TO TEXAS IN THE WILD
Game On.
We're leading important discussions and educational opportunies for Chronic Wasting Disease (CWD) control in Texas.
Confronting the Realities of CWD in Texas
I strive to serve as an informed and experienced liaison between State agencies, breeders, landowners, lease holders, hunters, and concerned citizens. As a 501c3 educational organization, our organization seeks to inform and facilitate vital discussions about CWD and its impact.
We work with stakeholders
From across the land management industry
Hunters
As those who drive the outdoor economy, hunters are experiencing the effects of policy, changes to the environment, and more as they enjoy the outdoors
Landowners
Working symbiotically with hunters, landowners provide the way for hunters to experience the outdoors, and contend with market conditions, environmental changes, and the financial bottom line.
State Agencies
Using regulatory and educational means, state agencies are the referees, protectors, and enforcers, as well as important partners working with hunters, landowners, and consultants in maintaining natural resources.
Lawmakers
Educating lawmakers about the effects of good public policy, property rights, the value of the hunting industry is a vital part of maintaining and improving conditions for hunters and landowners.
Donate Today
Contribute to our work in understanding and preventing the devastating economic impact of CWD in Texas. All donations are used for education about CWD in Texas. TEXAS in the WILD is an 501c3 non-profit educational organization.
We appreciate your tax-deductible support!
Please send donations to:
Texas in the Wild
317 Sidney Baker St S
Suite 400-383
Kerrville Texas 78028
Bailey Dean
During our time together, Michelle displayed an incredible work ethic that motivated me to work harder as well. She went above and beyond to manage the fawning operations and even took on many other responsibilities throughout other areas of the ranch. When we first met, I was immediately impressed with her vast knowledge of wildlife. I had no prior experience working with wildlife but Michelle was able to teach me very quickly in a hands-on manner that I found to be extremely helpful. She was able to teach me things that I had not yet learned in any of my classes, including the dangers of Chronic Wasting Disease and how it can be mitigated. Her passion for wildlife and their habitat is inspiring, and I believe that is what makes her an excellent teacher as well as an exceptional steward of the land.
I can recall times when we encountered an injured or sick deer on the ranch where most people, including myself, would panic. Michelle always remained calm and never hesitated to administer aid. She also turned these situations into excellent learning opportunities. Although I did not pursue a career in Wildlife Management, I was still able to take the technical skills that Michelle taught me and apply them to personal situations with my own animals.
It's not just her technical skills that impress me, however. Michelle was a pleasure to work for because of her positive attitude and her kind nature. These traits combined with her extensive knowledge and passion for wildlife make Michelle McBryde an asset to any organization.
Bailey Dean
Environmental Scientist III, Louisiana Department of Environmental Quality
David C. Coleman, DVM
I would like to take this opportunity to recommend Michelle McBryde as a veterinary technician. I have practices veterinary medicine for 42 years. Michelle is one of, if not the most competent techs I have ever worked with. I have worked with her for three years. Her technical skills are excellent. Her honesty and public relations skills are above reproach. I recommend her without reservations.
David C. Coleman, DVM
Katlyn Rosenbaum, MS, DVM
I have known Michelle for just over 6 months now, as a technician here at Kerrville Vet clinic. While here, she has shown flexibility and versatility and has been a great resource for information due to her experience and background in wildlife management.
Over the time I have gotten to know her, she has shown how much she cares about humans and animals alike and that she values safety and education to better equip those not only in the present but future as well. She is perceptive and is able to work well with others to work towards a common goal. I would recommend Michelle McBryde as a consultant for your ranch management needs or as a resource for questions regarding Chronic Wasting Disease in cervids.
Katlyn Rosenbaum, MS, DVM
Veteranarian
Mel Hopper
It gives me immense pleasure to submit this letter of character reference of Michelle McBryde. Ihave known Michelle on both apersonal and professional level during my tenure at Kerrvilie Vet Clinic. Michelle has been both ateacher and mentor to me.
Michelle is enthusiastic and helpful and displays astrong moral character. Her involvement in the local community provides an excellent example of her commitment and dedication. I have enjoyed interesting conversations with Michelle where her strong communication skills, attention to detail and current events were clearly evident. It is with confidence that I recommend Michelle. I have no doubt that she will prove an asset to any business relationship or organization. If you have any questions at all please don't hesitate to reach out.
Mel Hopper
Kerrville Veterinary Clinic, LTD
Richard Grafe, DVM
Over the past year I have been fortunate enough to have had Michelle McBryde work alongside me at Kerrville Veterinary Clinic. She excelled in helping our clinic through avariety of rolls. During this time MicheUe was always reliable, trustworthy, and diligent in her work to not only complete atask but strive to see it done properly. MicheUe also expressed much interest in cervid health management/medicine, an area she felt she could continue to grow and excel in. Iwould recommend Michelle for any services associated with cervid health management and medicine. If you have further questions, please do not hesitate to contact me at KerrviUe Veterinary Clinic.
Richard Grafe, DVM
DVM, Kerrville Veterinary Clinic, LTD.
David Cardwell, DVM
I have known Michelle McBryde for about 30 years. She has worked for me full time in the past and part time in the present. She is an intelligent, hardworking and dependable employee. I recently offered her a management position in my business, but her desire for her own business led her elsewhere. She has been a reliable and trustworthy employee. If you employ her in any fashion, or use her services, you will be glad you did. You are welcome to call me if you have any further questions
David Cardwell, DVM
Owner, Kerrville Veterinary Clinic, LTD
Mary Solomon
I have worked as avolunteer under Michelle McBryde. As a vet-tech Manager of the Freeman-Fritts Animal Clinic and Shelter she has been a very knowledgeable, efficient and professional person. She is also on top of the upkeep of the facility and aware of necessary repairs. Michelle works well the Veterinarians and has a professional relational with them. She teaches them about policies and procedures and explains the reasons for them. She also keeps clients informed about their animals and explains the reasons why acertain procedure or medieation is advisable for their animal.
I have always found Michelle to be honest and professional yet friendly and pleasant. I have noticed that the employees respect and trust her in her suggestions and decisions. Thank you for considering Michelle McBryde.
Mary Solomon
Board Member - AWS, Kerrville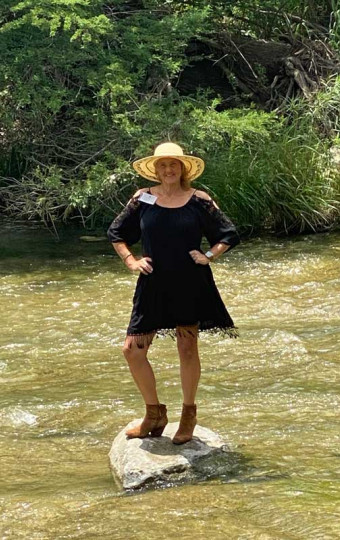 About Michelle McBryde...
As a 6th Generation Kerr County native, my calling is to help facilitate the steps that make a difference for future generations. 
I believe that we as stewards are given a charge by God to care for the created world. This is our responsibility as stewards, without division. Our wildlife and their habitat fall squarely in the middle of this mandate. We, without division, have allowed Chronic Wasting disease (CWD) to threaten this charge. My purpose is to strive for excellence in understanding and combating this devastating disease that is trying to destroy our wildlife and their habitat.
We must rebuild and start with a strong foundation being education and communication. We must carry through with strong pillars of observation, location, documentation, collection and follow through with correct submission.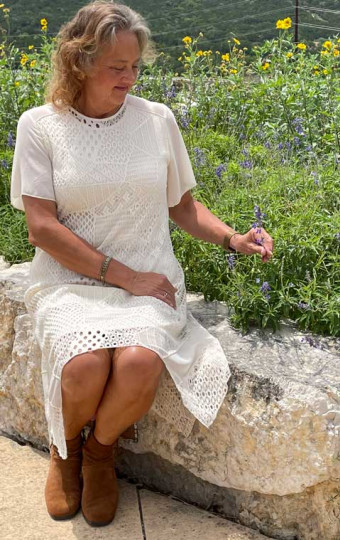 What is Chronic Wasting Disease? 
Chronic wasting disease (CWD) is a disease that affects wildlife. It has been found in some areas of North America, including Canada and the United States. It may take up to four years before an infected wildlife develops symptoms, which can include drastic weight loss (wasting), stumbling, listlessness and other neurologic symptoms. CWD can affect wildlife of all ages and some infected animals may die without ever showing symptoms of disease. CWD is fatal to wildlife and there are no treatments or vaccines at this time. Proper sample collection, submission, and testing is, at present, our best defense. It has not been ruled out as zoonotic - meaning it can be transferred from wildlife to people.
Testing for Chronic Wasting Disease (CWD) is the only way to be certain of an animal's positive or negative status. There are too many unanswered questions and contradicting information to have answers at this time. Please test all wildlife before consumption for the safety of you and your family.
At present, CWD has been officially detected in Texas. The most recent cases have been detected in deer breeding facilities in Mason and Matagorda Counties, and also Hunt and Uvalde Counties. Other zones in Texas remain under containment. Read More from Texas Parks & Wildlife.
Why TEXAS In The WILD?
Game Expertise
With 25 years experience, we know a thing or two about native and exotic game biology and behavior. 
Collaboration
We work with diverse clientele, including officials and researchers to fight CWD, statewide. 
Confidentiality
Your land and your business is your business, and we always take your confidence seriously, within the limit of the law. 
Native Knowledge
We are Hill Country hunters, landowners, and business operators. We understand business needs. 
Affiliations & Memberships
Coming Soon…